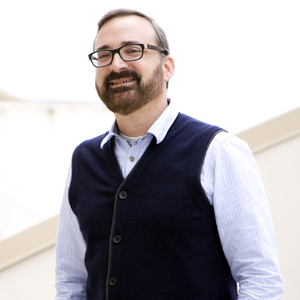 Almost 50 years ago, the School of Social Sciences founders had a vision to bring together scholars whose different approaches—from quantitative to qualitative, formal to interpretative—would tackle fundamental research questions and pressing social problems.

You represent the realization of that vision.
Today, the UC Irvine School of Social Sciences is forging connections to computer science, engineering, the arts and the humanities. Interdisciplinary links to law, medicine and environmental science help researchers and policy makers understand the social, cultural and psychological factors impacting regulation and policy adoption, health and human behavior. UC Irvine social scientists are out in the world exploring how human and environmental interaction impact climate, energy and ecology. Through programs like Global Connect, the Olive Tree Initiative, and Mock Trial, social science students have made a contribution, paying it forward for the next generation of students.
As an alumnus of the School of Social Sciences, you are a member of an elite network of individuals who make a difference every day in boardrooms, classrooms and law offices around the world.
I hope you'll take a moment to check out what we've been doing since your days as a student here and find out more about our new priorities and ways you can connect with current Anteaters.
Bill Maurer
Dean, School of Social Sciences
Stay Connected

Keep in touch with your classmates and your alumni association.
Register
as an alumni member of the Social Science Community - it's free and easy! This is your connection for networking, giving back, and engaging with current and future alumni.
Connect
and re-connect with fellow alumni by
updating your contact information and submitting class notes
Connect with us to find out about upcoming events and the latest happenings at the School of Social Sciences
annual events
Business Outlook Breakfast
Lunar New Year
Homecoming
news
UCI-led study finds online brain games can extend in-game 'cognitive youth' into old age, enabling seniors to multitask mentally on par with those 50 years younger
While working at UCI, social sciences facilities director Gregory Gallardo rediscovered his artistic roots, the fruits of which will be on display in his first large solo show opening in September